An Overview of Our Executive Team
"The Caribbean Is Calling" is the phrase that is uttered the most at our offices. Our clients as well as our team members realize that when the Caribbean Calls, one must always answer! The Caribbean called Scott Medina, and he's glad he listened. Born in New York, raised in Puerto Rico, having done business in the U.S. all his life, this Florida real estate broker found the silver lining within the cloud of a faltering economy; it was taking business outside of the Country to the sugar-colored beaches of the Caribbean; a dream come true. His permanent relocation to the Dominican Republic was featured on HGTV House Hunters International and is currently in pre-production for a second show with one of the many international families Scott Medina has helped to make their dreams of a home in the Bavaro, Punta Cana area come true. Scott attended Florida State University where he earned a B.S. in Real Estate & Finance and has over 25 years of real estate experience in the Dominican Republic and the U.S. Scott has no plans of leaving the Dominican Republic anytime soon since he married Rosalyn who is 100% Dominican and have two beautiful daughters together, Cecille Marie and Brianna Sophia.
Go Punta Cana Real Estate, established in Punta Cana in 2007, is the PREMIER BOUTIQUE FULL-SERVICE REAL ESTATE COMPANY that specializes in beachfront, "walk to the beach", as well as golf course "gated" communities. Offering services in residential and commercial sales, investment properties as well as year-round vacation rentals, Go Punta Cana maintains a strong standing within the marketplace. The company, popular for its Dominican hospitality, local knowledge, and North American standards of doing business offers peace of mind by providing the necessary tools to ensure that every property purchase is a safe investment for you and your family.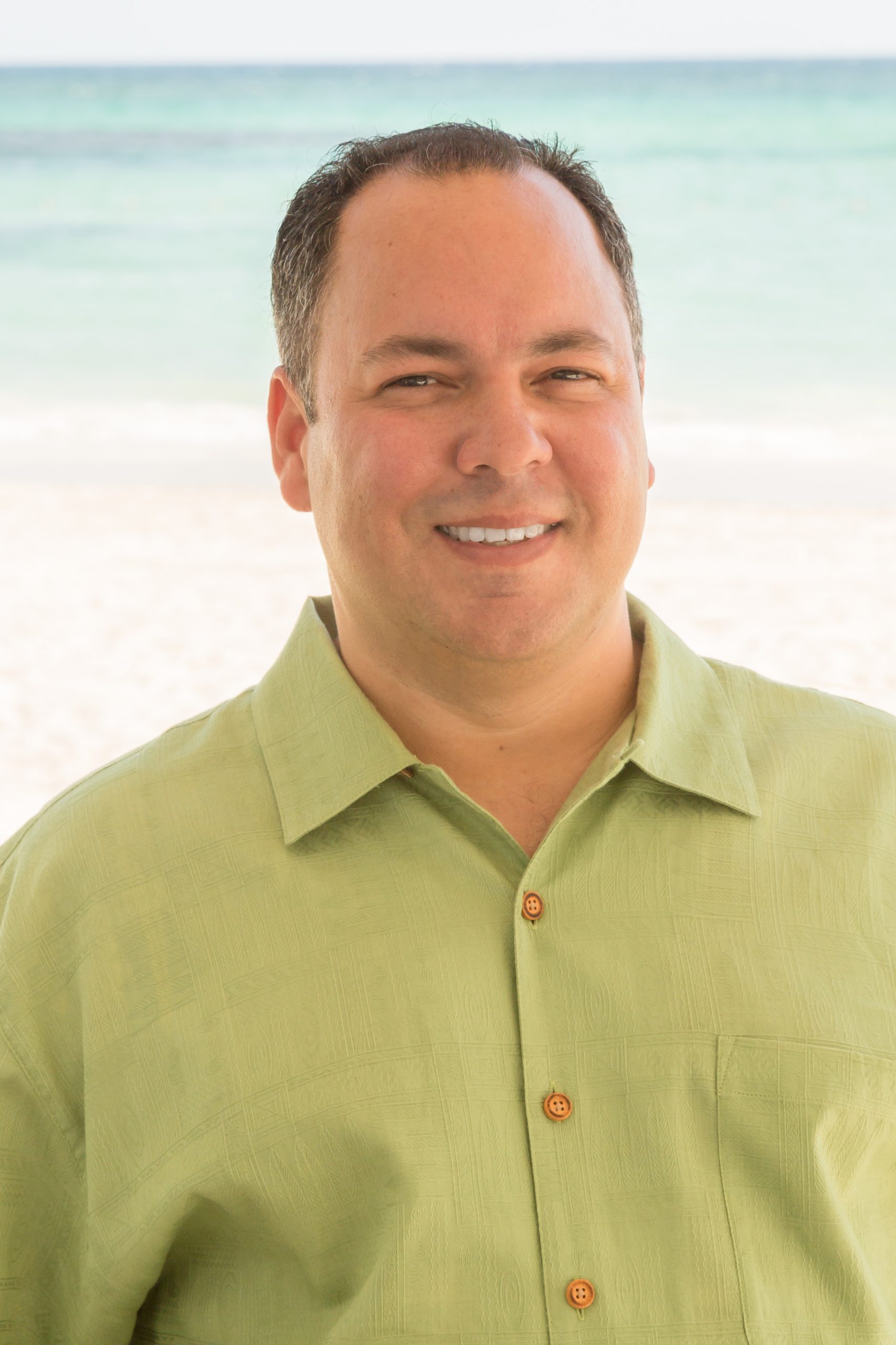 Read More
The Caribbean called Scott Medina, and he's glad he listened. Born in New York, raised in Puerto Rico, having done business in the U.S. all his life, this Florida real estate broker found the silver lining within the cloud of a faltering economy; it was taking business outside of the Country to the sugar-colored beaches of the Caribbean; a dream come true. His permanent relocation to the Dominican Republic was featured on HGTV House Hunters International and is currently in pre-production for a second show with one of the many international families Scott Medina has helped to make their dreams of a home in the Bavaro, Punta Cana area come true. Scott attended Florida State University where he earned a B.S. in Real Estate & Finance and has over 25 years of real estate experience in the Dominican Republic and the U.S. Scott has no plans of leaving the Dominican Republic anytime soon since he married Rosalyn who is 100% Dominican and have two beautiful daughters together, Cecille Marie and Brianna Sophia.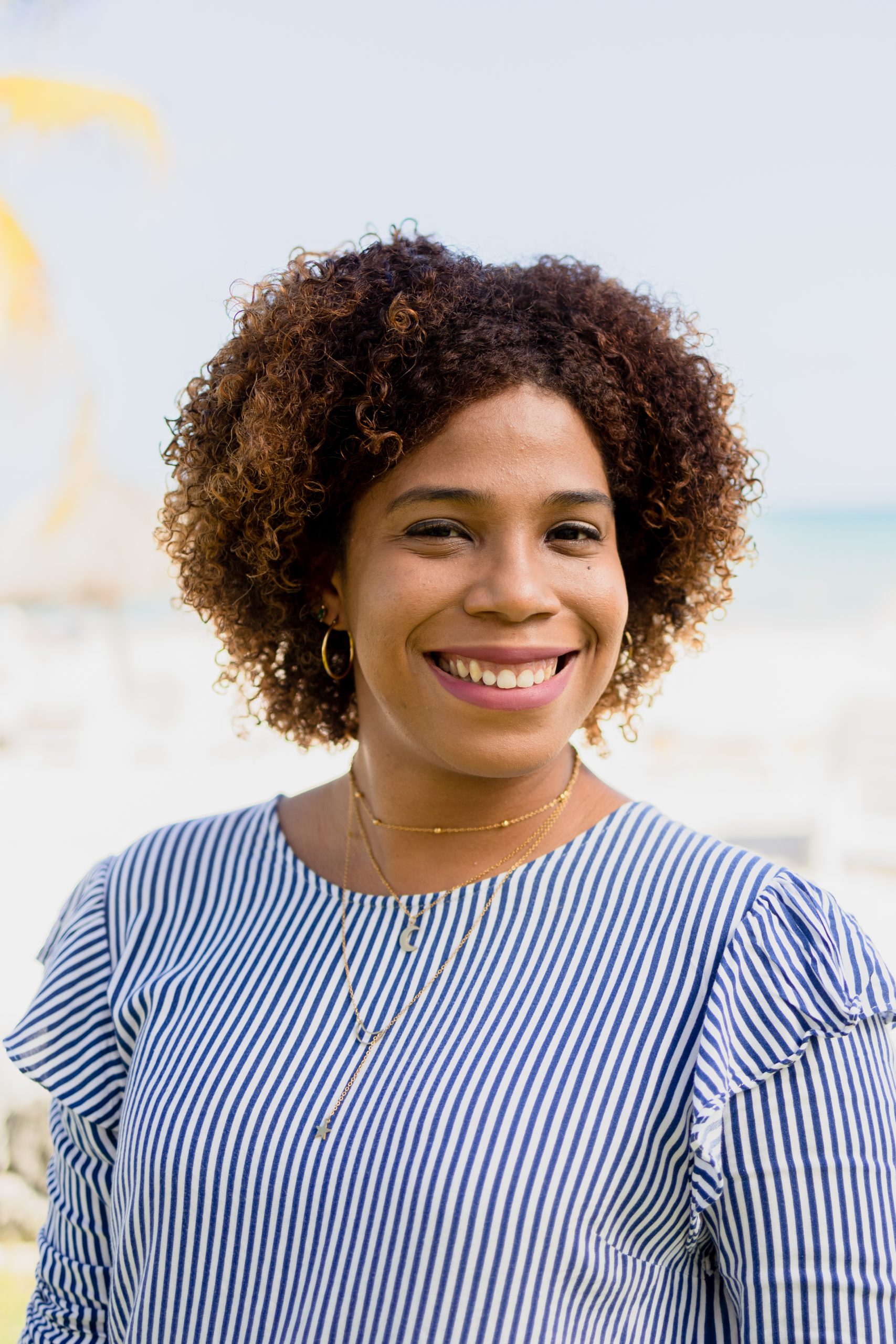 Read More
Hi, I'm Yeremit Vicioso, I was born in the beautiful city of La Romana, (Dominican Republic) I studied Marketing in Santo Domingo, and then in order to acquire more experience and knowledge, I decided to come to this sunny and wonderful place called Bavaro-Punta Cana. I don't regret it! It is one of my best decisions; the beaches are amazing, there are many options to go out… there are a million opportunities to meet people from different countries and great cultures to learn. I began my career here at Mapfre Insurance, however, 3 years ago I wanted something a little more creative with more energy, so I decided to explore the tourism and hospitality industry. I have around 2 years of working in this arena, and it's been a fantastic experience. Tourism makes me feel like I'm in my comfort zone. Additionally, I'm so happy because when you do what you love, everything is better!
My hobbies and passions include: enjoying time with my family, exploring new places, reading interesting books, listening to music, and as always, learning new and challenging things.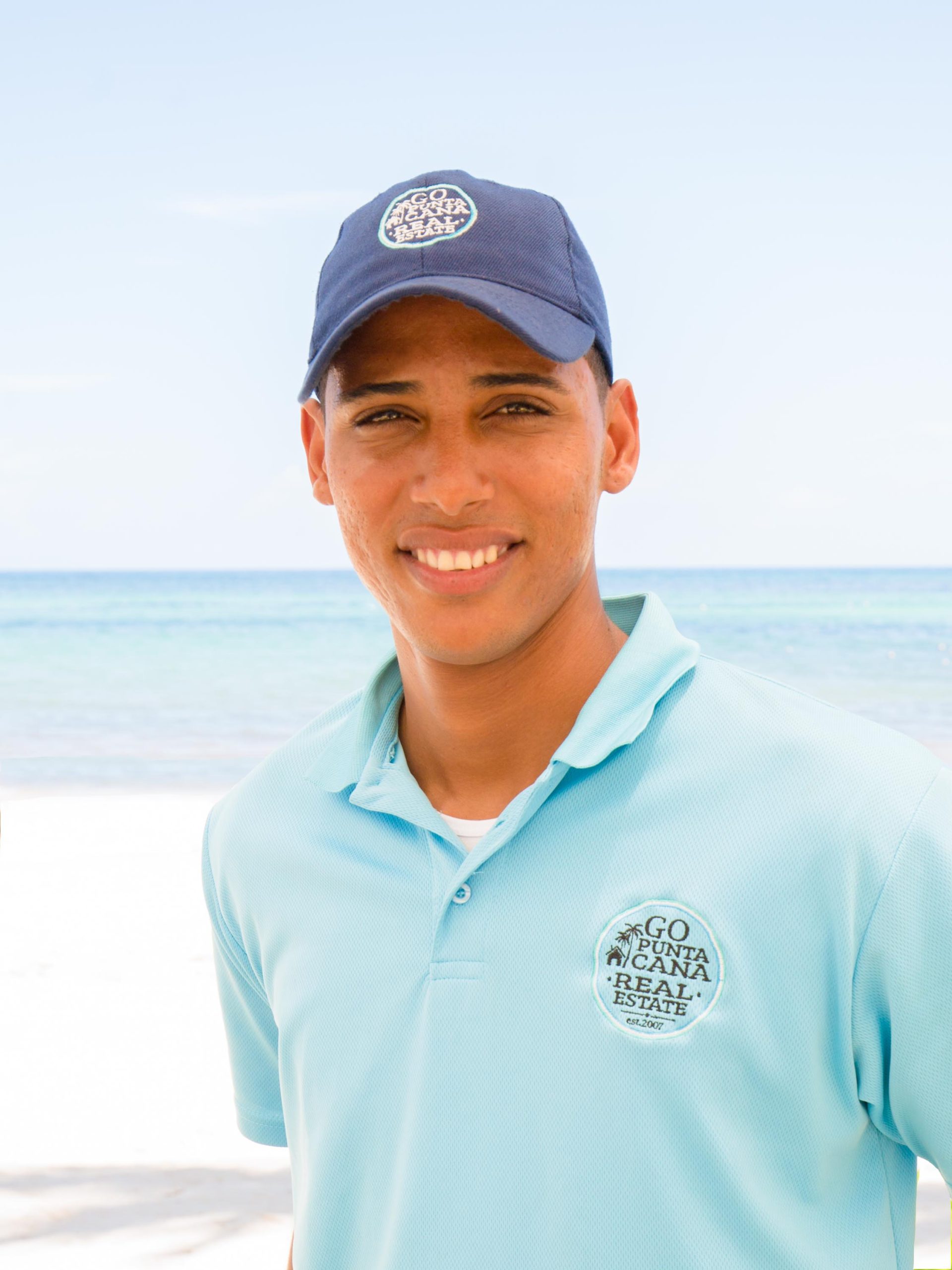 Read More
I was born in El Seibo province, where I studied until the 2nd grade of high school and then moved to San Pedro city to study industrial and domestic electricity in the Army's vocational school. In 2011 I decided to move to Higuey as I found a job in a hotel in Bavaro as a room technician. In 2018 I joined the team of Go Punta Cana Real Estate and moved to the area. I am so happy to work with this team and want to organize myself, so I can finish high school and then go to the university. My dream is to become an Industrial engineer and guarantee the future of my son.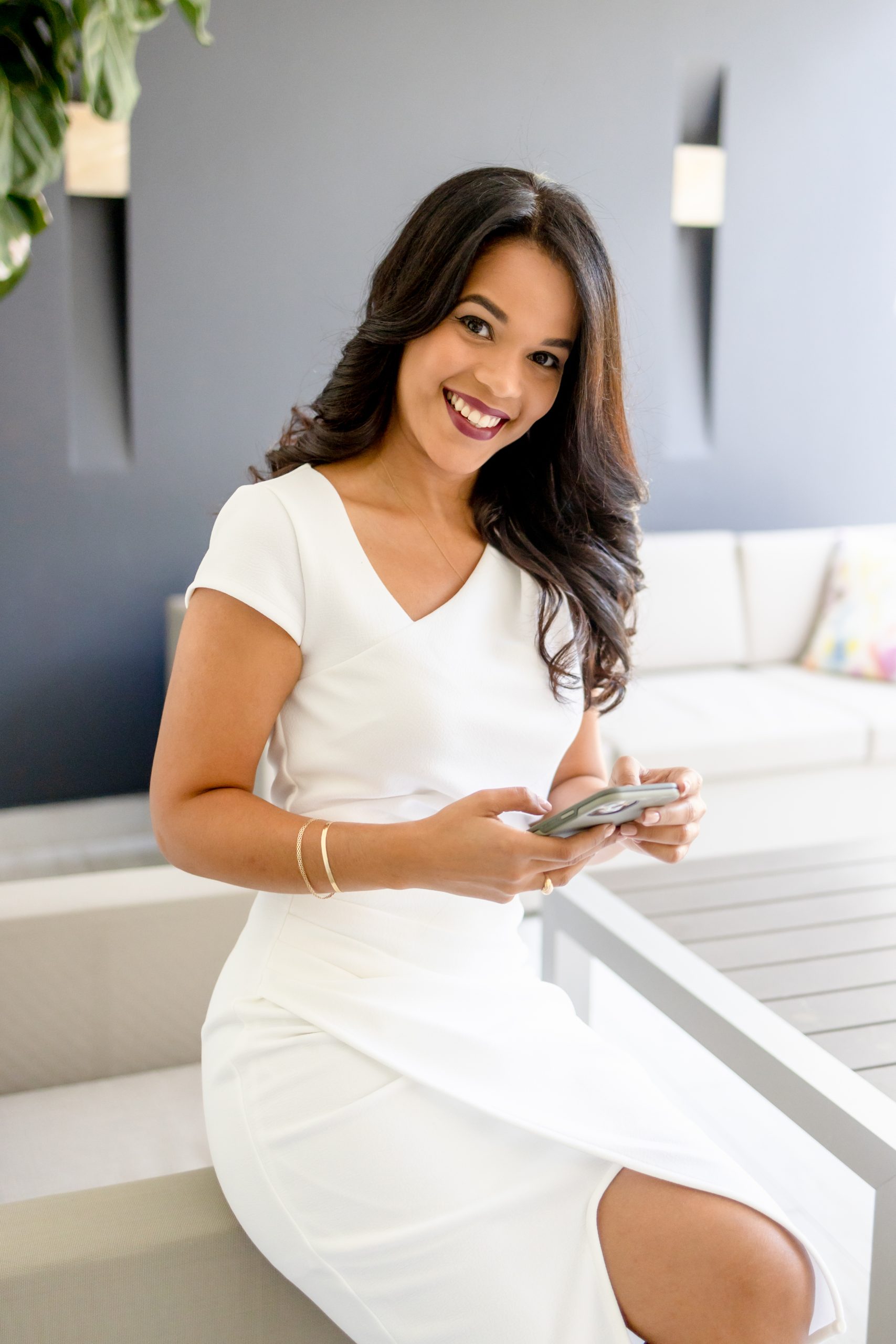 Rosalyn Lamarche de Medina
Read More
Rosalyn Lamarche de Medina was born in the Dominican Republic with a degree in marketing, I started in the wonderful world of real estate in 2011. At the age of 17, I got my second sales job and since then it has become my passion, although I have also ventured into other roles such as marketing, accounting, public relations, social media, and design. My goal is to understand clients and their need to provide them with a variety of options and tools that help them fulfill what they want. The client deserves the full service and attention that only a team of experts can consistently provide. We are dedicated to helping you sell, rent your home or help you find that dream home you have been searching for. You are invited to browse through our website, and call or email us directly with any questions you have about buying or selling. Looking forward to being your realtor!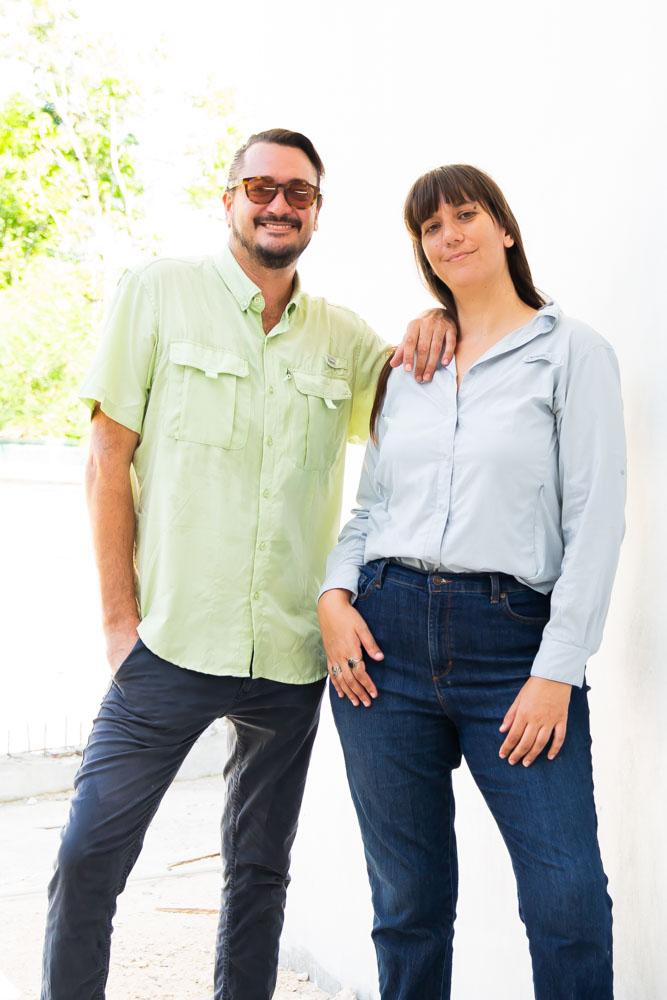 Real Estate Professionals
Read More
Sebastian and Mercedes are the founders and owners of Kolibri Design and Construction, co. As builders they are the visionaries behind the company, with a deep passion for construction and a strong commitment to delivering quality projects that align with the company's mission and values as well as working closely with clients to create the vision of their dreams.
Both partners started separtely by investing in small properties and flipping them for customers who needed to upgrade or re design pre built properties.
After more than 15 years living in Punta Cana, and creating different business in the area they decided to join their passion and abilities to make their life dream come true. Build homes for people with love and a deep compromise in quiality and state of the art aesthethic.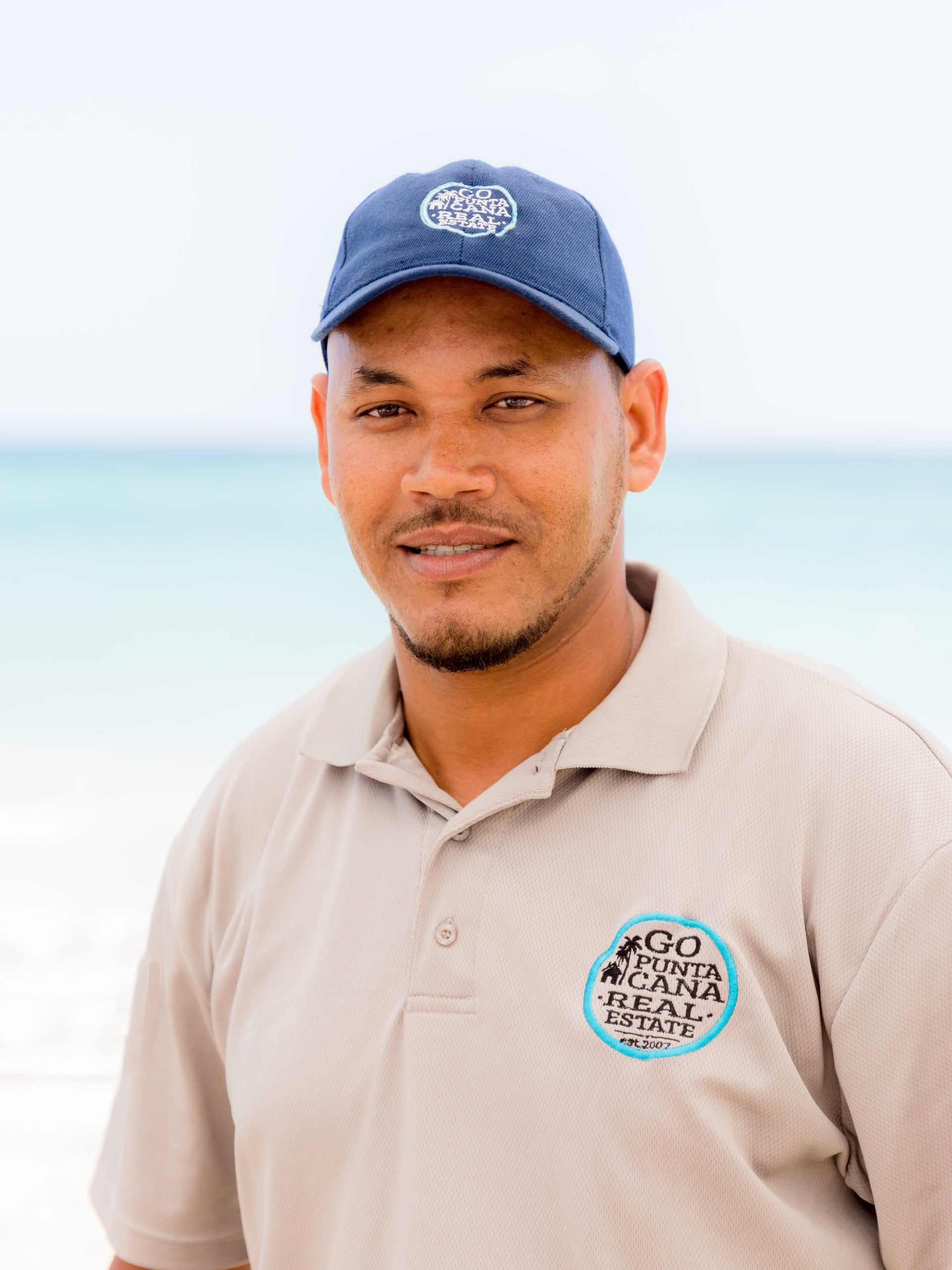 Read More
José Luis was born in Puerto Plata in 1985. His professional experience extends to both as an electric and plumbing technician. In 2004, José arrived in Punta Cana to work as both plumber and electrician at a popular area hotel. After finishing the project, he decided to do independent work on different projects in the area. In 2015 he joined the Go Punta Cana Real Estate team. When not working full force with the GPCRE Team, you'll catch José playing dominoes with his friends and taking nice walks with his wife and children.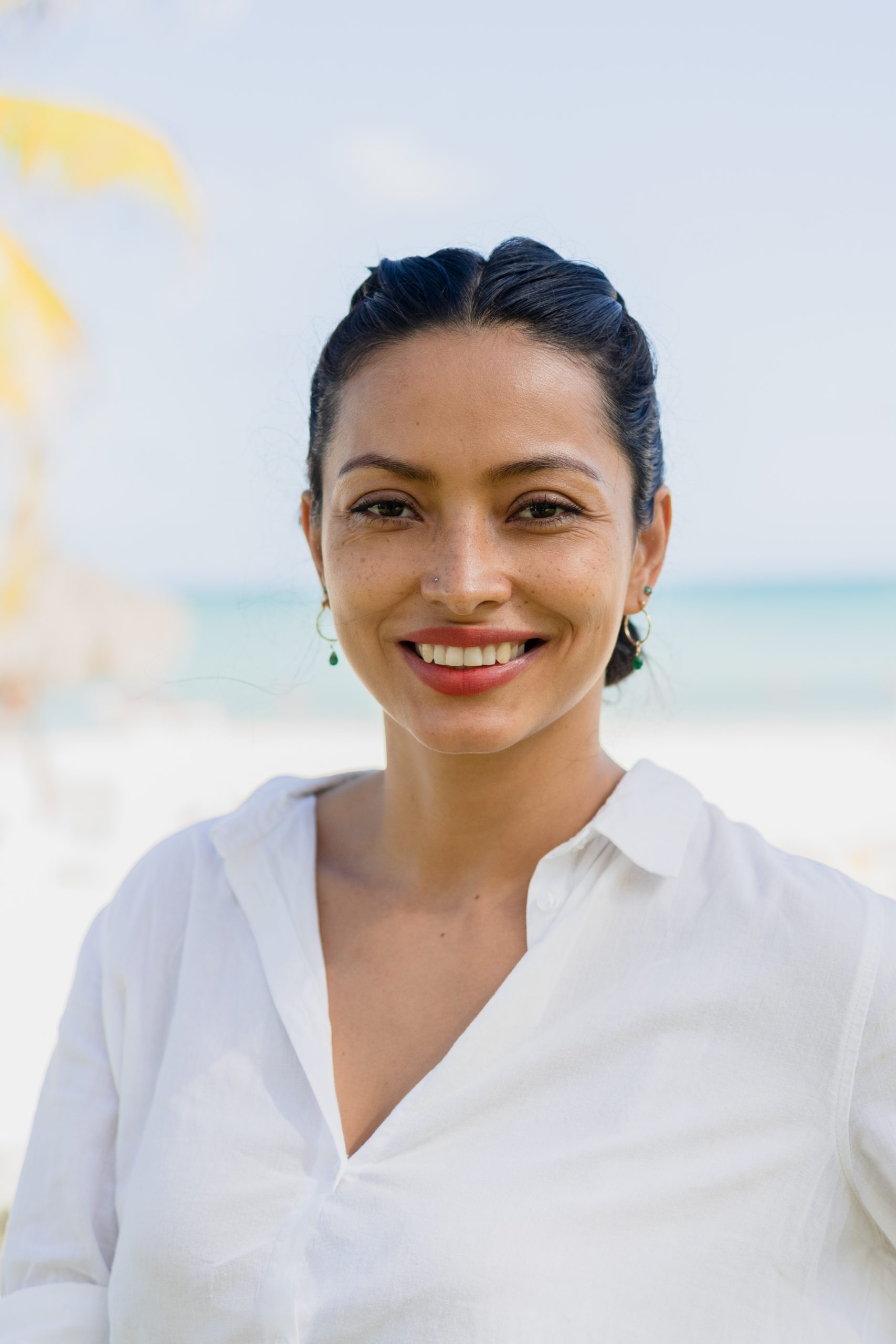 Read More
I was born and raised in the wonderful country of Colombia. Early on, in the year 2000, my family and I relocated to Santo Domingo, Dominican Republic. After some years of living in the capital, I decided to come to Bavaro for vacations and quick getaways. Having loved the tranquility in comparison to "big city" life, I decided to see about moving permanently to the area. This gave me an incredible opportunity to meet people from around the world. Furthermore, I had gained experience working in many different franchises and venues in the area, where I was able to fine-tune my people skills and gain invaluable experience in the hospitality industry. Today, I enjoy the day-to-day life with Go Punta Cana Real Estate, spending time with my friends and family, and more often than not, escaping to nature as time permits.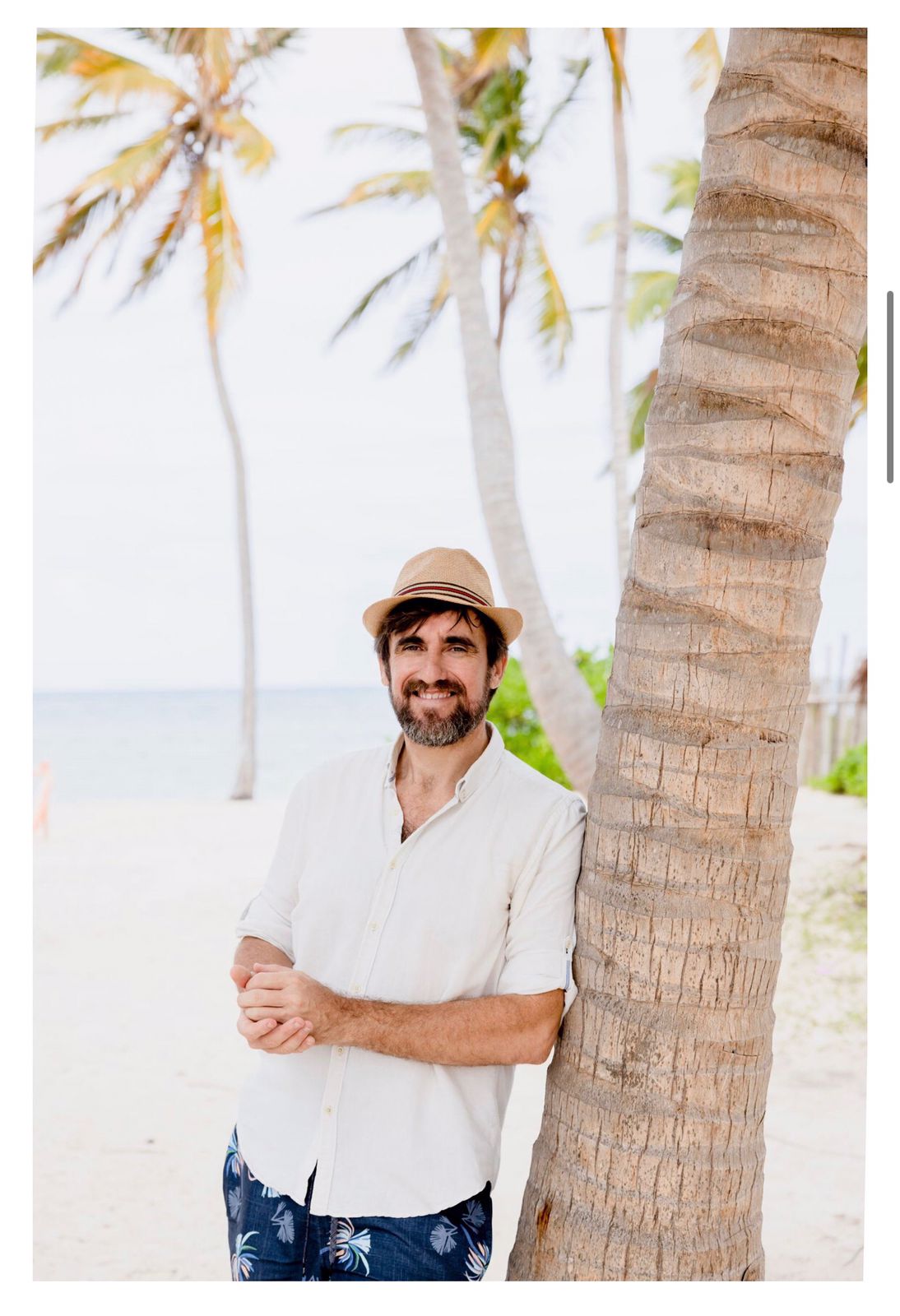 Read More
Hi, I am Martin,
My 20 year career has taken me from Buenos Aires, Argentina to Milan, Italy, shooting movie productions and journalistic fashion photography.
10 years ago I traveled to Punta Cana and fell in love with the people, culture and beautiful landscape; I have been here shooting weddings for couples ever since.
To portray a couple in love as they begin their new life together, is delightful.
As an artist I have the responsibility of capturing memories that will be shared and treasured for a lifetime.
And this is a true honor.
Why Choose Go Punta Cana Real Estate?
When you're buying a property in the Dominican Republic, you'll often end up using a local real estate company, but you need to choose the right one — and avoid dealing with inexperienced or unscrupulous ones. Margaret Summerfield from Pathfinder International sent me a list of her top tips on finding a decent real estate company abroad. I loved it when I received the list and now I have a better understanding of why Pathfinder International selected us, gopuntacanarealestate.com to be their official real estate company in Punta Cana, Dominican Republic. I will go one by one and give you my 2 cents on why I feel you should select us to be the real estate company to make your dreams of a vacation, investment, or retirement home in Punta Cana, Dominican Republic. Margaret's list is not foolproof, but it should weed out most of the cowboys.
1. Find the best agent that fits your needs
Outside North America, you won't find many countries with an MLS (Multiple Listing Service). You should ask as many questions as possible to your prospective agent — market information, say, such as rental yield, permit requirements, or average price per square foot.
We encourage our prospective buyers to shop around and to ask us as many questions as possible. We understand there are other companies out there that you can work with, but we believe we are the best and we have a track record that speaks for itself. We believe in providing our prospective clients with as much information as possible so they can make an informed decision. We have prepared our own investment/travel guide which is full of valuable information and where you can find answers to most of your questions. Visit MadeInPuntaCana.com to view, download then print the full guide.
Unfortunately, we don't have an MLS system on the island. If a developer or property owner wants to sell, they will contact all the different real estate companies and offer an OPEN LISTING. Whoever sells the property gets paid. If the developer/owner sells, no one gets paid. Sometimes we do get EXCLUSIVE RIGHTS TO SELL LISTINGS, but those are rare. At times, we turn away properties for several reasons including title issues, scams, litigation, poor construction quality, and humidity issues. We cherry-pick the best properties for our buyers and try to find the best opportunities. We don't have home inspectors – we are your home inspectors. If we sense from the early stages of visiting the property that there are issues that are currently representing a headache for the current owner, we don't like to get involved in assisting the owner in transferring that headache to someone else. If we sell you a headache, then it becomes our headache. We love our lives on the island and like to be stress and headache-free. If we show you the 10 best properties in your price range and you don't like any, rest assured that the other 10 that might be available and we did not show you as we think that they are less desirable – the chances are you won't like those either.
We specialize in new construction, beachfront, walking distance to the beach (no more than 1 mile/1.6 km away), and golf gated communities. That is what 99.9% of the prospective buyers we've had in the last 5 years have been looking for. We don't use bait and switch tactics showing properties online with nice photos and low prices to bring you in and then telling you the location is not desirable and then switching you to a different area and a higher price.
The older communities, with older properties, usually mean problems. Title/ownership issues, scams, litigation, poor construction quality, and humidity issues. In addition, the least expensive properties are not a walk to the beach, you need a car. For a property to be over 5 years old, it is considered old. Keep in mind this area has a total of 40 years and it has not been until the last 10 years when most of the residential developments have taken place. The newer construction is much better since it has been built by true developers and not people who were just winging it in the early days.
2. Use an agent with training & experience.
Most overseas real estate agents don't have formal training, qualifications, or affiliations you can check. But you should still look for an agent with a good track record…one who's been in the business for a while. Ask how long your agent has worked as an agent, and if he is full or part-time. And then ask about the track record. Try to find out how many properties he has sold…how many happy buyers he has…and whether those buyers will vouch for him with a written recommendation.
Scott Medina's qualifications include a Bachelor of Science in Real Estate, Business Administration, and Finance from Florida State University. In addition, Active Licensed Real Estate Broker in the State of Florida. To maintain a Florida real estate broker license, one must have a certain amount of hours in continuing education – real estate law, practice, ethics, and morals. This is what we do full time and have been doing for over 25 years combined with 5 years in the Punta Cana market and 8 years in the North Coast market. You can see from OUR TESTIMONIALS some of the happy buyers we've had over the years. Any sales/rental agent that comes on board to work with my company has to have real estate experience and preferably be licensed in their home country. In addition, they must go through months of training with me before they handle clients on their own.
3. Use an agent who is licensed
In many countries, agents aren't licensed, because there is no licensing system. The local butcher or new ex-pat can decide on a whim to start selling real estate. In some countries, there is a licensing system, but it's not enforced. In countries such as Panama and Brazil, where they have licensing, ask your broker for his license number. But don't take that license as a guarantee: Licensed agents can screw up…cost you money…and not have your best interests at heart. But at least you have a governing body to complain to.
Unfortunately, we don't have licensing requirements for selling real estate in the Dominican Republic. My education and experience in real estate have been very helpful in earning the trust of many foreign investors who have decided to have me on their side. The prospective buyers must be responsible for doing the homework required to find the right real estate company and the right agent to assist them with the transaction. Don't ever buy or take real estate advice from a tour operator, a taxi driver, or the bartender at your hotel/resort. When I need dental work I go to a dentist so if you need real estate advice, go to a real estate professional.
4. Keep in mind who the agent is working for
The concept of a sales agent working solely for the buyer for a fee is not the norm outside the US. Even if your agent tells you he is working for you as a buyer's agent, he may still work for the seller and accept a fee. Remember, the fee is what the agent is working for…and whoever is paying the fee is who the agent is working for.
"Being a Florida Licensed Real Estate Broker for many years, I have always worked as a transaction broker. "Transaction broker" as defined by Section 475.01 of the Florida Statutes, means a broker who provides limited representation to a buyer, a seller, or both, in a real estate transaction but does not represent either in a fiduciary capacity or as a single agent. In a transaction broker relationship, a buyer or seller is not responsible for the acts of a licensee. Additionally, the parties to a real estate transaction are giving up their rights to the undivided loyalty of a licensee. This aspect of limited representation allows a licensee to facilitate a real estate transaction by assisting both the buyer and the seller, but a licensee will not work to represent one party to the detriment of the other party when acting as a transaction broker to both parties.
This brings us to commission/ fees…
5. Know who is paying the commission—and how much it is
Always ask if it is included in the property purchase price or if it's an additional charge on top. And find out who pays the real estate agent. In some countries, the seller pays. In others, both parties—the buyer and the seller—pay a fee. Make sure you're not paying a fee that's outside the norm or being charged a commission that the seller should be paying.
The commissions paid in real estate transactions in the DR are paid by the seller and are included in the property purchase price. Our commission rates go from 1% to 10% depending on the property.
6. Don't trust brand names
It's easy to assume that a real estate chain you're familiar with back home is the best option. But these brands are usually franchises—purchased to make a profit, and staffed by hired local agents. Don't assume they'll be better than any other local real estate agent.
I couldn't agree more here! That is why I have always preferred to operate as a "Premier Boutique Real Estate Company". My name and the name of my agents as well as our reputations are the ones on the line. There is only one Scott Medina, one Rosalyn Lamarche, one Yeremit Vicioso, and one Go Punta Cana Real Estate. We take pride in what we do and don't believe a franchise name holds more weight than our names.
7. Find an agent who specializes.
When I asked one real estate agent to help me find a large oceanfront or beachfront parcel of land, with the potential of a six-figure commission, he immediately declined. His specialty lay elsewhere, he said, in productive farmland. He knew his market, he knew his stuff, and he wasn't going to stray from it, even for a flat fee. That's rare. Most agents would have jumped at the chance of the fee.
It's better for you if your agent specializes in one specific area or property type. He has a better chance of finding you the right property at the right price. He can give you more accurate information on sales and pricing in that market—and that experience and judgment can help you make your buying decision.
We specialize in residential new construction, beachfront, walking distance to the beach (no more than 1 mile/1.6 km away), and golf gated communities in the Bavaro-Punta Cana area. In addition, we also have experts on our team and their focus island for residential and commercial developments. Some of the areas we cover for large tracts of land include Bavaro, Punta Cana, Las Terrenas, Samana, Barahona, and Pedernales
8. Find an agent with local ties.
This helps. An agent who has lived in the same area for years—who is married to a local, or running a generations-old family business, is more likely to give you good service. They have a reputation to keep. Not so the rootless agent that will move on at the first sign of trouble.
We have been visiting, living, and doing business on the island for over 25 years combined. In addition, we have partnered up with local real estate professionals. That has allowed us to learn more and more about how the locals think and how they do business. We love the life we have been able to create on the island for ourselves. Every year that goes by, it becomes more and more difficult to leave. In addition, being able to assist others in making their dreams come true is very fulfilling and keeps us always wanting to meet more and more people with the same dreams of life in the DR.
9. Use a bilingual agent.
If your agent speaks both English and the local language, he'll have access to a wider range of properties. That usually means lower prices on re-sales. If your agent in Brazil doesn't speak Portuguese, for example, he may not even have access to new pre-construction deals from major developers, as many of them don't speak English.
We speak Spanish, English, Italian, Dutch, and French. Having builders from different parts of the world come here to conduct business and be able to speak different languages is very important. I am originally from Puerto Rico, which is the next island to the east of Punta Cana. Puerto Rico and the DR have a lot in common. We have similar cultures and speak the same language, just with different accents.
10. Be precise
This is a tip for you, not the agent. It helps your agent do the best job for you. Tell your agent exactly what you want…property size, location, what you plan on using it for, and features you must have (single-story, garden, close to a school or hospital). And be clear on your budget. That way, your agent is more likely to show you suitable properties. If you are clear and precise…and the agent is still getting it wrong…then walk away, and find another agent.
A good real estate agent is crucial. It can mean buying your dream home, rather than settling for a mediocre one…getting a great price rather than paying over true market value…and having a smooth property purchase rather than a stressful and complicated one. Spend some time vetting your agent before you commit to them—it's worth it in the long run.
This is perhaps one of the most important points that Margaret has made on her list. You need to share with us as much information as possible. The more details we get, the better job we can do for you.
When you want to invest in the fastest-growing tourist and investment area in the Caribbean – Punta Cana, what do you need?
A – Go Punta Cana Real Estate
B – A lot of zest for life
With over 20 years of experience in real estate (the Dominican Republic and North America combined), our team at Go Punta Cana Real Estate has satisfied clients from around the world who have chosen to have either a second home in Punta Cana or move base here altogether. The main aim of Scott Medina, owner of Go Punta Cana Real Estate is to provide his clients with "A Superior Lifestyle with a Higher Quality of Life".
Go Punta Cana offers unique apartments, condos, houses, villas, investment rentals, beachfront, land, and land lots for sale on or within walking distance to outdoor activities, the beach, swimming, dining, and golf courses. Depending on your budget and location preference, Go Punta Cana will aid you in finding that dream property you can call home in the Caribbean.
With their network of sales representatives in the USA, Puerto Rico, Canada, Russia, Spain, Portugal, the UK, and France, there is no doubt that Go Punta Cana Real Estate is making itself accessible to anyone interested in buying a home or investing in the Dominican Republic.
Schedule an inspection trip today to enjoy a no-commitment investment tour with Go Punta Cana Real Estate where you can see for yourself the different investment opportunities that are available in this tropical paradise; you can enjoy the surrounding areas, relish a breezy cocktail or an appetizing meal filled with your favorite seafood.
Love this place moving there soon
Our stay was excellent would recommend this hotel....especially Juan Yenrry and the bar worker Francis Tavarez was very helpful.
Pauline Hoo-Sang
2023-09-04
Grand Palladium, excellent service, plenty to see and do and the food is good. The staffs are polite and helpful. Special thank you to Carlos, (Bell Boy) from Punta Cana for his kind hospitality and service rendered to my sister and I. On this note we will return to this hotel.🙂❤
The service its very good, jefry it's very helpful in the guest service Michael is good
The view and setting is spectacular. You will not be disappointed in looking out every day/night to the view of the ocean and pool. The Costa Atlantica complex is very well maintained. The staff are all very cordial and hospitable. The beach is cleaned every day so you don't have to worry about walking on seaweed. Having the pool and beach lounges/umbrellas for free was a great benefit. The apartment is conveniently located close to many restaurants/bars, shops and mini groceries stores. They are all within walking distance. We felt safe at all times. The apartment itself is very spacious. I really liked having each room as a suite. The living room furniture needs some updating and the apartment as a whole could use some maintenance. If you are sensitive to light, bring an eye mask. The window treatments are sheer and the outside lights come straight through. No need for night lights! The wifi works well in the common living space and master bedroom but the other rooms have zero connection. A booster would solve the problem. Overall, we had a wonderful time during our month long stay. The staff with GoPuntaCana were very efficient and helpful in responding to any of our needs. We would not hesitate in coming back.
Go Punta Cana experience was fantastic! The booking, ground transportation, as well as the excursions all went amazing with Go Punta Cana.. The rental was clean and comfortable and the location is excellent. Thank you Go Punta Cana!
Belle vue de la mer du balcon. L'équipe technique a réglé plutôt rapidement les problèmes avec les deux toilettes qui devaient être changées ainsi que les fuites d'eau provenant du réfrigérateur. Piscines, ascenseurs, sites et jardins très bien entretenus et propres. Endroit paisible et clientèle respectueuse. Tout peut se faire à pied (restos, épicerie, etc) Cependant, pas de moustiquaire aux portes et fenêtres et le mobilier du balcon est vieux et très inconfortable. Nous recommandons Playa Turquesa à tous en dépit des tarifs plutôt élevé de la location
Jacques Beausejour
2023-03-26
Excellent location next services, ex. grocery, restaurants, money exchange. GoPuntaCana staff very responsive to our requests.
This rental was absolutely perfect. 24 hr security, extremely clean and its in a great location.
Buying real estate in a foreign country can be challenging, especially if you are working with people that may not understand your needs. Frustrated? Don't be! We are here to help you! We are Dominicans and North Americans who have traveled down this road not only for ourselves but for many other clients as well. We understand what your needs are because we've had the same ones. The secret to our success is combining Dominican hospitality and local knowledge along with North American standards of doing business. We will provide honest and straightforward assistance. We will provide you with the necessary tools to ensure any property you purchase is safe, a good investment, and will work now and for many years to come. All this in a timely and organized fashion which will provide you with familiarity and peace of mind.
This area of Punta Cana/Dominican Republic, attracts many "expatriates" from around the world who come here to relax, play, and work. Many people choose to start selling and managing properties here, however few can survive the trials and difficulties associated with the "day-to-day". Furthermore, it's quite difficult to understand and learn all the intricacies of local laws, regulations, and the "hows" & "whys" of the local mentality and systems.
We at Go Punta Cana Real Estate have been in business since 2007. We've withstood the test of time, and we ARE NOT a home or car-based real estate business. We DO have a physical office (a beautiful Go Punta Cana Real Estate office at that) in strategic locations – just outside the "entrance" to the Los Corales community, along the main thoroughfare diagonally across from Plaza Playa Turquesa.
Go Punta Cana Real Estate, very highly rated by people just like you on platforms such as HomeAway, VRBO, Google, and more, has 15+ full-time employees, each with diverse backgrounds spanning across all the real estate verticals & niches in which we operate. Our team will be able to help you with real estate in punta cana and real estate in Bavaro, sourcing the very best properties. We help you navigate the legalities here, and deliver only properties with deed and title. Helping you with real estate purchases and sales in the Bavaro and Punta Cana areas of the Dominican Republic is our forte, as is impeccable vacation rental management.
As you can see by our network of stunning websites, we excel in marketing – perfect for securing high-quality vacation renters for an appealing bottom line.
In order to be certain that our business delivers to you only the very best, Go Punta Cana Real Estate has an ADDITIONAL 15+ independent contractors whom we've established a long-term professional relationship with. These alliances assist us with such things as architectural design, construction, interior design, personal shopping, legal services, property insurance, ground transportation, and even adventures & excursions. At Go Punta Cana Real Estate we understand that buying in a foreign country is a big decision – so we provide you with highly qualified professionals who provide reliable assistance in these areas.
Go Punta Cana Real Estate. "Los años de experiencia no se improvisan… The years of experience cannot be improvised."