WHY GO PUNTA CANA REAL ESTATE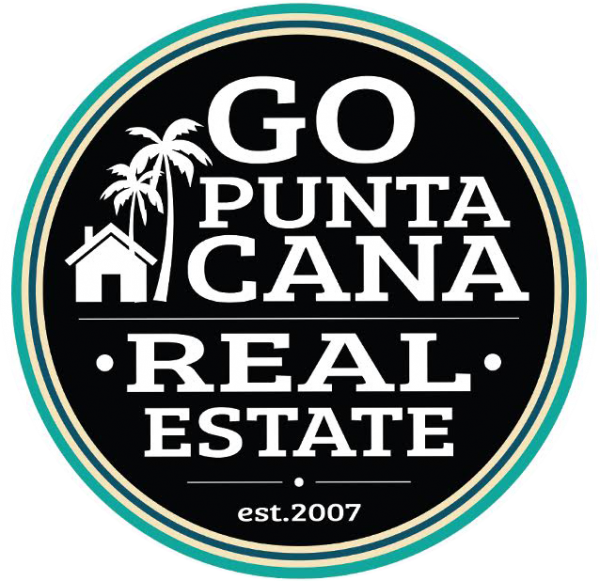 Go Punta Cana Real Estate (GPCRE) has been serving Punta Cana and the entire Bavaro area since 2007. Go Punta Cana Real Estate is one of the oldest and most established vacation rentals and sales agencies on Bavaro Beach. We pride ourselves on giving our homeowners and guests the special attention they deserve. We represent your property as though it were one of our own. Go Punta Cana Real Estate has a full staff of qualified, experienced professionals who are pleased to assist each homeowner with all your rental or sales needs.
DECADES OF EXPERIENCE
Our team collectively has more than 40 years of experience in the vacation rental and real estate markets along the Punta Cana-Bavaro coast. We understand the market's demands, expectations, and fluctuations and use that knowledge to help homeowners with their investment property.
PERSONAL SERVICE
Go Punta Cana Real Estate is dedicated to personally knowing our property owners by name. You're not just a number to us. We believe in the power of personal relationships and our business thrives on these types of connections. We're here to greet you and help with any questions or concerns you may have.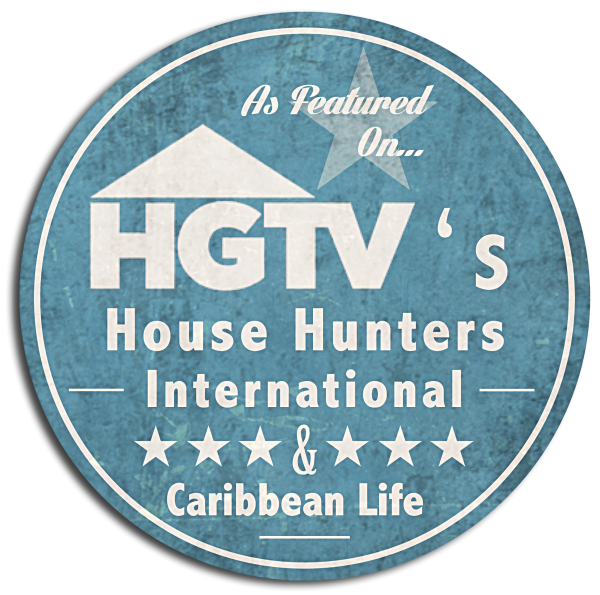 MAXIMIZE YOUR PROFITS
When entrusting Go Punta Cana Real Estate with your home or condo, be assured we will maximize your profits and offer low management fees. We take pride in not excessively charging the owners' account for charges for services that are included in the management fee. In other words, we do not nickel and dime your account!
Examples of this are:
Go Punta Cana Real Estate does not require a maintenance contract or a service contract.
Our owners do not pay credit card processing fees
Any departure cleaning fees are paid by the guest, not the owner
We pride ourselves in offering a damage protection plan for our guests that eliminates the homeowner having to pay for accidental guest incidents. Go Punta Cana Real Estate covers these costs or charges the guest for unreported damages.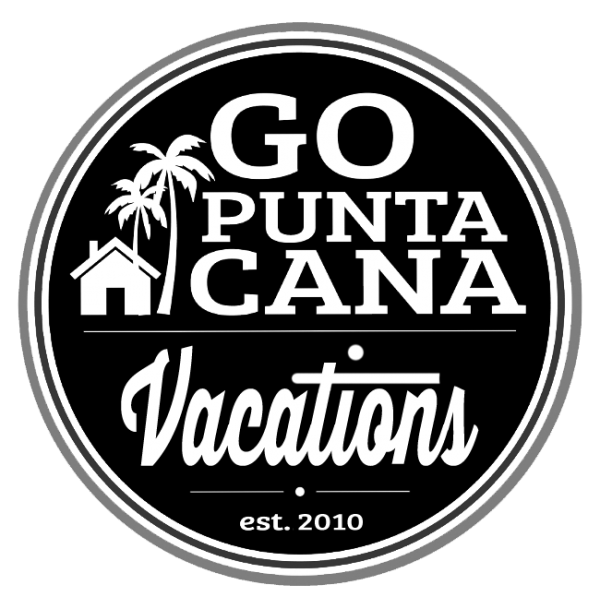 MODERN, INTEGRATED, PROACTIVE MARKETING STRATEGIES
Go Punta Cana Real Estate has an aggressive advertising and marketing program that targets families all over the world. Our largest and most successful marketing program is actually our repeat guests who come back year after year. However, in order to capture new guests, we depend on our website. We consistently ensure our website follows vacation rental SEO best practices and utilizes comprehensive Analytics reporting. Additionally, we utilize last-minute specials to attract vacationers. Marketing our properties is of utmost importance to us and we work each day on improvements and staying ahead of the market.
Our marketing strategies will put your home in front of the right audiences at the right time. Our integrated plan includes:
Search Engine Optimization (SEO)
Content Creation
Paid Advertising
Email Marketing
Social Media
Online Travel Agency (OTA) Listings
EASY CHECK-IN & ACCESS
Go Punta Cana Real Estate provides the convenience of lockboxes and keyless entry locks.
NOTIFICATIONS & CONNECTIVITY WITH OUR MOBILE APP
Guests can stay connected with our mobile app. This free smartphone app allows our guests to manage their reservations online, book airport transfers, make payments, and find local fun events, and provides smooth pre-check-in, check-in and check-out procedures. It will even remind them to roll out the trash the night before scheduled pick-up and when to head to the local summer concert series for some serious fun!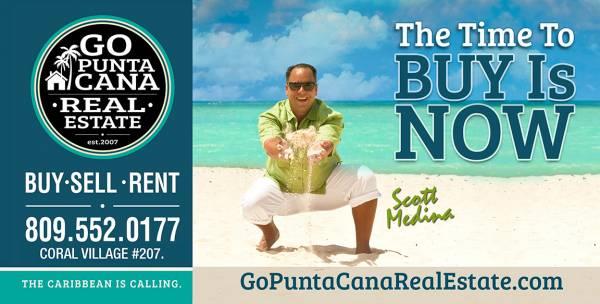 QUALITY CONTROL
We strive to provide the highest quality vacation rentals in Bavaro-Punta Cana. Our homes are regularly checked to catch any small issues before they turn into larger ones. Homes are routinely cleaned to maintain high standards for each guest
BOUTIQUE MANAGEMENT STYLE
Our team may not be the biggest, but we don't want it to be. We believe in creating lasting relationships with our owners and guests to deliver the highest quality experience for everyone. This hands-on approach leads to annual repeat guests, and homeowners can feel secure in that stability.
GOING THE EXTRA MILE
Go Punta Cana Real Estate will always go the "extra mile" for our homeowners to provide uncompromised service. We will treat your property, whether it is a second home or an investment as if it were our own! Contact us today to learn more information about how we can help you earn some extra money. We'll see you on the Beach!
READY TO BOOST YOUR RENTAL INCOME?
At Go Punta Cana Real Estate, we always go the extra mile! We're equipped to respond to after-hours issues in a timely fashion, ensuring a positive experience for all of our guests. Choosing Punta Cana-Bavaro and Go Punta Cana Real Estate is important steps toward a smart partnership and lifetime memories. Speak with one of our representatives when you contact us by phone or when using the form below.
HOW GO PUNTA CANA REAL ESTATE WORKS
Go Punta Cana Real Estate provides stress free professional vacation rental management; earning you more money while saving you more time. We start by meeting you at your condo or villa and helping you get your property Go Punta Cana Vacations ready.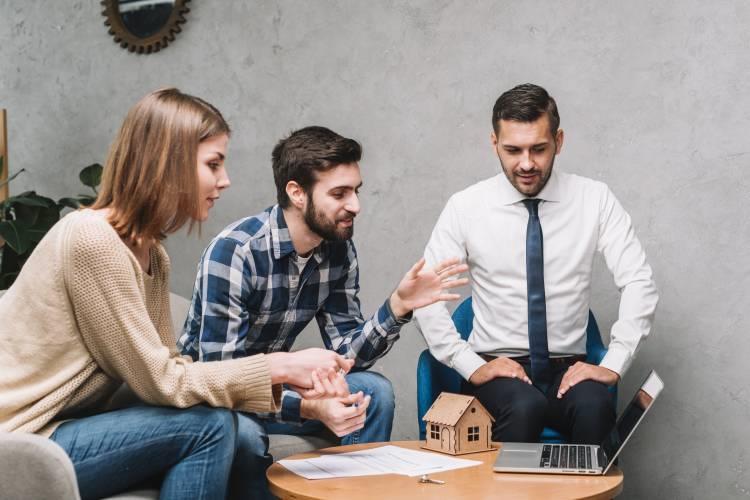 STEP 1 - Consultation
Schedule Call
The first step is to set up a phone call to understand your needs and goals for your property. This is our opportunity to answer any questions or concerns you may have regarding short-term vacation rentals in Punta Cana or how exactly our services work.
Property Inspection
During the underlying in-person property examination, our staff will dissect the one-of-a-kind needs of the property, and give suggestions with respect to interior design, furniture, kitchenware, and other visitor courtesies that are required for vacation rental guests.
Home Staging
Each home is interesting, which is the reason we work to feature what makes your place stand out. When every necessary item have been purchased and the property is expertly cleaned and organized, we will take professional photographs to start promoting the rental through our network of online travel agencies and our direct booking website.
STEP 2 - Onboarding
Keys and information
We will gather at minimum 2 sets of keys for the property and accumulate fundamental data for guests, for example, wifi instructions, amenities, and any other essential information to guarantee a 5-star stay in your home.
Listing Development
Once we have a better understanding of the property, we'll set up our marketing strategy for all our booking platforms. After the listings are created, we will provide the owner link to the booking calendar on our direct booking website.
Price Optimization
Proper pricing is the key to revenue management. This is why our team of pricing analysts is constantly monitoring market trends and individual property performance. This keeps our rates and restrictions competitive, while maximizing income potential.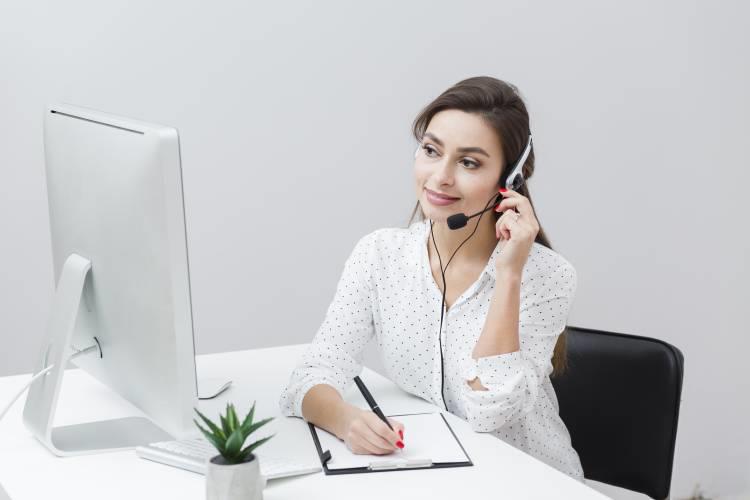 STEP 3 - Start Hosting
Guest Communication
Every incoming message will be dealt with by our proficient staff. Our reservations team will deal with all visitor interchanges from starting requests to registration. During the correspondence procedure, our group will check visitor profiles, ID confirmation, and if relevant, verify credit card details.
Payments & Insurance
Once it all checks out, our reservations team will proceed to collect payment which includes Damage Protection Plan for an added layer of insurance and safety, in addition to Airbnb's $1 million Host Guarantee Program.
Check-in & Check-out
Since every guest's travels is unique, our reservations team along with our Guest App will handle coordinating check-in times, special requests, and cleaning schedules, so you don't have to. Leave it to us to provide guests with a first class hospitality experience from start to finish.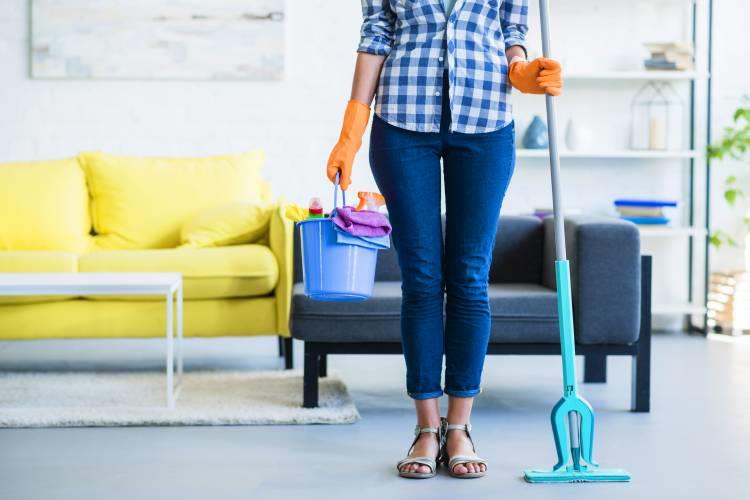 STEP 4 - Maintenance & Payments
Professional Cleaning
We are dedicated to ensuring your home is well-maintained throughout each reservation. Our cleaning staff is experienced and committed to providing an immaculate clean for each guest and is trained in guest experience and room presentation.
Home Re-stock
All restocking of cleaning supplies and guest amenities, such as soap and toilet paper, etc., are handled by us. That means less to manage and more seamless hosting as part of our full service plans.
Getting Paid
Payouts are deposited at your request into your preferred method of payment 15 days after the end of each quarter, along with a report of the reconciled bookings and a breakdown of the fees.
FULL SERVICE VACATION RENTAL MANAGEMENT
Since 2007, Go Punta Cana Real Estate has been leading the region in quality sales listings from condos to villas, beachfront to golf course properties, and new construction. Hassle-free property management of your valued assets is something we take pride in at Go Punta Cana Real Estate. Our Property Management Team excels in this highly specialized niche.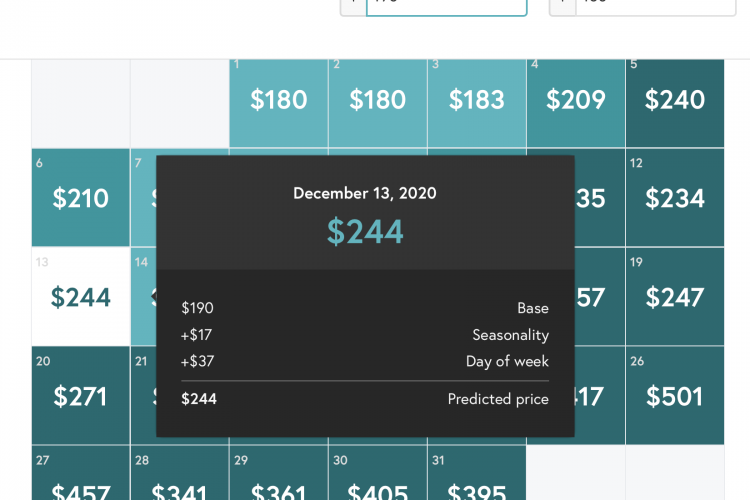 Listing & Price Optimization
Worth between a 10%-40% improvement in income, our dynamic estimating programming permits us to refresh your home's valuing every day, adjusting for price based on seasons, inquiries, comparables rental rates, close by lodgings, genuine reservations and even competitor vacation rentals and their booking frequencies and amounts.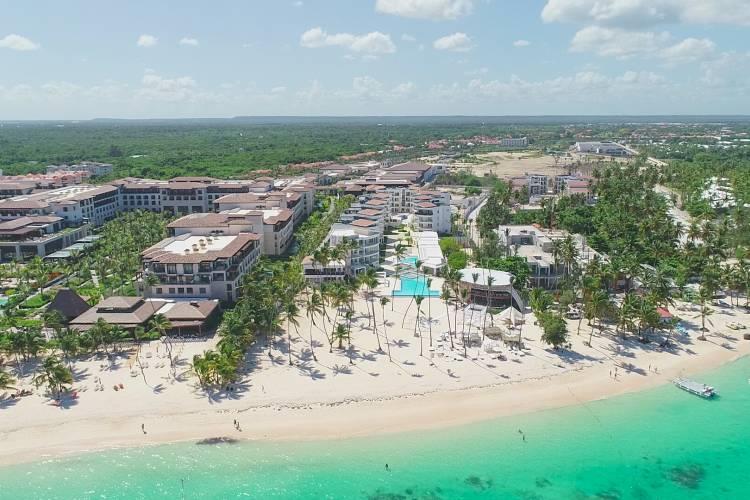 Boutique Management Style
Our team may not be the biggest, but we don't want it to be. We believe in creating lasting relationships with our owners and guests to deliver the highest quality experience for everyone. This hands-on approach leads to annual repeat guests, and homeowners can feel secure in that stability. We will pay your bills, take care of your guests and take care of your investment.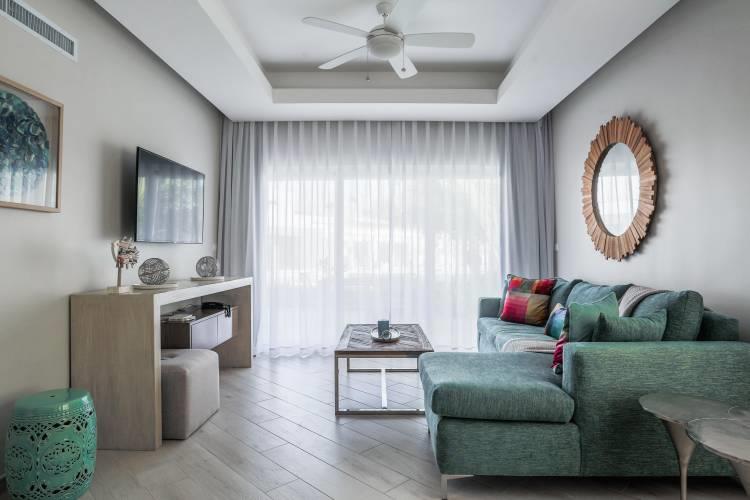 Professional Photography
The success, pricing and occupancy of a home can vary greatly depending on the photography utilized. Professional photography is included as part of our services. No additional costs to you.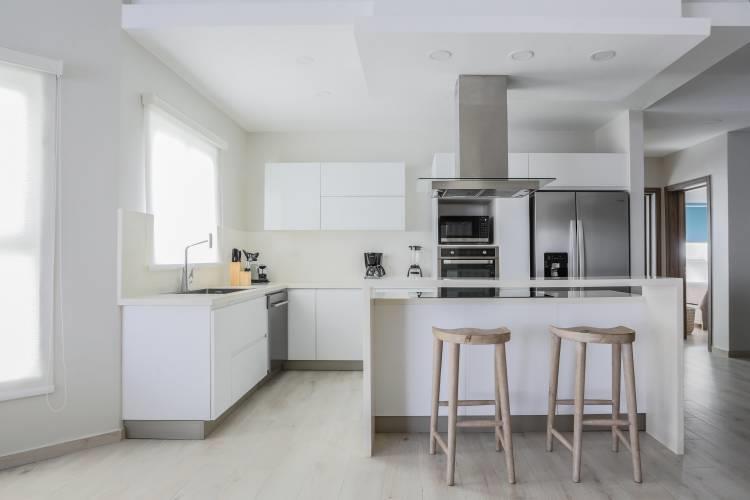 Guest Communication
Around-the-clock response team for booking inquiries, guest support, and maintenance as needed. This means that middle-of-the-night reservation requests are not missed or lost to a competitor, or that your guests or your home suffer any emergency maintenance gaps or delays.
Go Punta Cana Real Estate manages the guest selection. We rely on many factors to determine a good guest candidate for your home. We also handle all accounting and reporting for your review.
Visits to the property in between reservations means that you and your home have our eyes and ears at all times. It also means that damages and anything missing are accounted for and professionally attended to.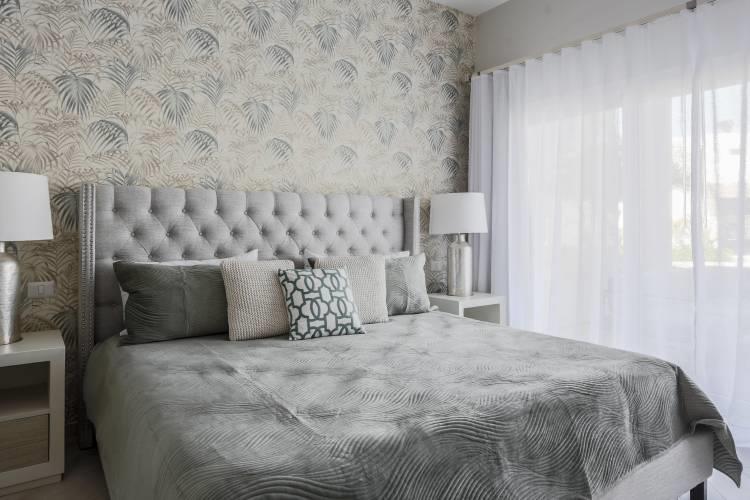 Cleaning & Maintenance
We do everything we can to help you generate as much revenue as possible from your rental and save you time by doing most/all of the work for you.
Having our own in-house cleaning and maintenance staff means your home gets the same cleaning and mainteance team every time. That way processes are systemized and you don't run the risk of non-standard cleanings /maintenance or worse, missed cleanings, costing you refunds, cancellations and bad reviews.
We strive to provide the highest quality vacation rentals in Bavaro-Punta Cana. Our homes are regularly checked to catch any small issues before they turn into larger ones. Homes are routinely cleaned to maintain high standards between each guest.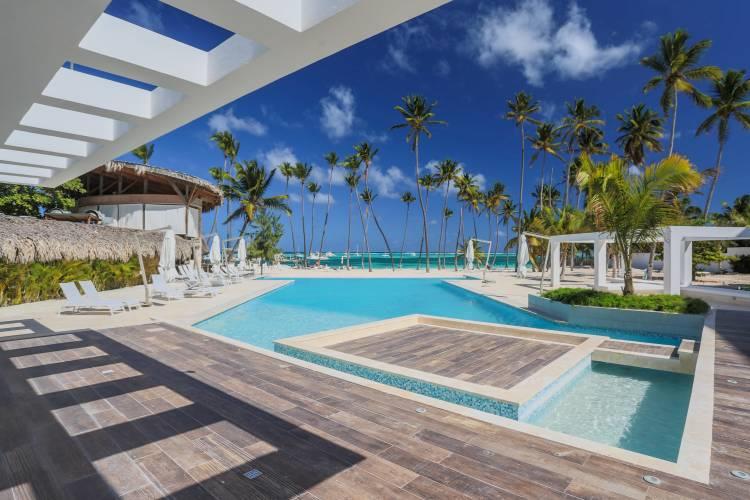 Concierge Service
Enhance your guest's experience with 5-star concierge services. By expanding our in home services, this means that guests can have access to things like, restaurant and entertainment recommendations and special curated events and tours like deep sea fishing, parasailing, coffee plantations, cigar factory, swim with dolphins, buggies, horseback riding, surfing and more.